Save the Sandpiper
Written by Michele Anna Jordan on 2009-01-29 04:28:41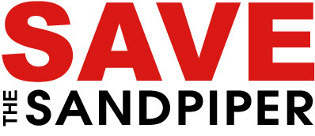 I got an email from a friend the other day telling me she had just gotten back from a great breakfast at The Sandpiper Restaurant
Unfortunately, there's trouble, she wrote and included this link: Save the Sandpiper.

     It seems like another beloved local business is under siege by an absentee landlord. A 15-acre parcel along Bay Flat Road sold two years ago to Richard Battaglia, an international real estate developer based in Southern California. Since that time, The Sandpiper has been served with four eviction notices despite the fact that they have seven years left on their lease. Leases survive changes in ownership; if they didn't, they would have no value.

     The partners of The Sandpiper are now going public about the struggle, with petitions, buttons, lawn signs and a web site, in part to reassure the restaurant's 25 employees that they will do all they can to preserve the business and in part to engage customers in their efforts to save one of the Bodega Bay eateries most popular with locals.

     As national and international spotlights shine with increasing intensity on Sonoma County, it is important for those of us who love this place to be vigilant, especially during difficult economic times.
     Things change, of course. But absentee landlords and visions of buckets of money shouldn't be the reason we lose yet another business that has shaped our character.
One way to help is simply to stop by the Sandpiper for a meal and get to know the place in all its rustic charm.